Questionnaire Templates
Reuse templates from your own analysis library
Utilize three types of templates that make your questions easy to access. It has never been easier to create questionnaires. You can easily add content to all types of templates.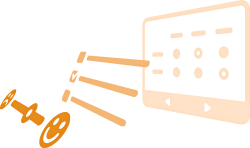 Questions
A template is often comprised of specialized questions.
However, it can be an advantage to create a question for your library, if you have questions you wish to reuse in your surveys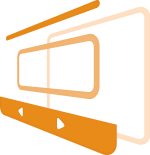 Units
Here, you are able to keep sections of a questionnaire ready as a template to insert directly into another questionnaire.
For example, if you wish to reuse the same background questions in every questionnaire, it is advantageous to file the questions as templates in your library.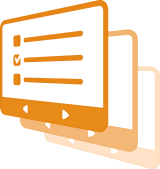 Questionnaires
Save time and resources by creating entire questionnaires as templates.
For example, if you have any surveys that does not significantly change, it can make sense to store them in your library, making them easily accessed.
We can help you with the technical aspects
We will gladly administer the setting of your templates to make it fast and easy for you to begin your surveys. If you have any product tests that you would like to send out to your respondents, we can administer the appropriate setting, so you only have to add the content.
Contact us for further information: +45 70 20 23 24 or info@catglobe.com