Deprecated
: Function create_function() is deprecated in
C:\inetpub\wwwcatglobecom\wp-content\plugins\insert-pages\insert-pages.php
on line
226
Warning
: Parameter 2 to qtranxf_excludeUntranslatedPosts() expected to be a reference, value given in
C:\inetpub\wwwcatglobecom\wp-includes\class-wp-hook.php
on line
286
Warning
: Parameter 2 to qtranxf_postsFilter() expected to be a reference, value given in
C:\inetpub\wwwcatglobecom\wp-includes\class-wp-hook.php
on line
286

Spørgeskemaskabeloner
Genbrug skabeloner fra dit eget analysebibliotek
Benyt tre typer som gør dine spørgsmål let tilgængelige. Aldrig har det været nemmere at opsætte spørgeskemaer. Du kan nemt tilføje indhold til alle typer af skabeloner.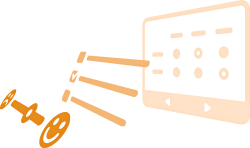 Spørgsmål
En skabelon kan ofte bestå af enkeltstående spørgsmål.
Det kan være en fordel at oprette et spørgsmål til dit bibliotek, hvis du har et specielt spørgsmål, som du gerne vil genbruge i dine undersøgelser.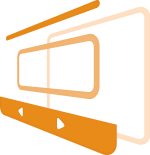 Blokke
Her kan du have dele af et spørgeskema liggende klar som en sekvens, du kan indsætte direkte
(i et andet spørgeskema).
Ønsker du f.eks. at genbruge de samme baggrundsspørgsmål ved hver undersøgelse, så kan du med fordel arkivere dem som skabeloner i dit bibliotek.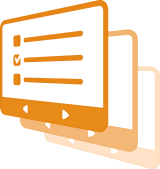 Spørgeskemaer
Spar tid og ressourcer ved at opsætte hele spørgeskemaer som skabeloner.
Har du nogle undersøgelser, hvor der ikke er markante ændringer, så kan det give god mening at have dem liggende let tilgængeligt i dit bibliotek.
Vi hjælper dig gerne med det tekniske
Vi står gerne for opsætningen af dine skabeloner, så du hurtigt og nemt kan komme i gang med dine undersøgelser. Har du f.eks. nogle produkttests, som du gerne vil udsende til dine respondenter, så kan vi stå for den mest hensigtsmæssige opsætning, så du kun skal tilføje indholdet.
Kontakt os for nærmere information: +45 70 20 23 24 eller info@catglobe.com